So I sat down and started Greenstuffing the last few guys before I start both the mass priming exercise, and the experiments with the Daemonhosts.
I started out with a plain, actually quite dull cloak. This acolyte hasnt been treated well tonight, I'll call him my "warm-up guy" and put some more detail on that cloak tomorrow (it hasnt photgraphed well tbh, its more contoured than that, but my new photo rig has eliminated most of the shadow!)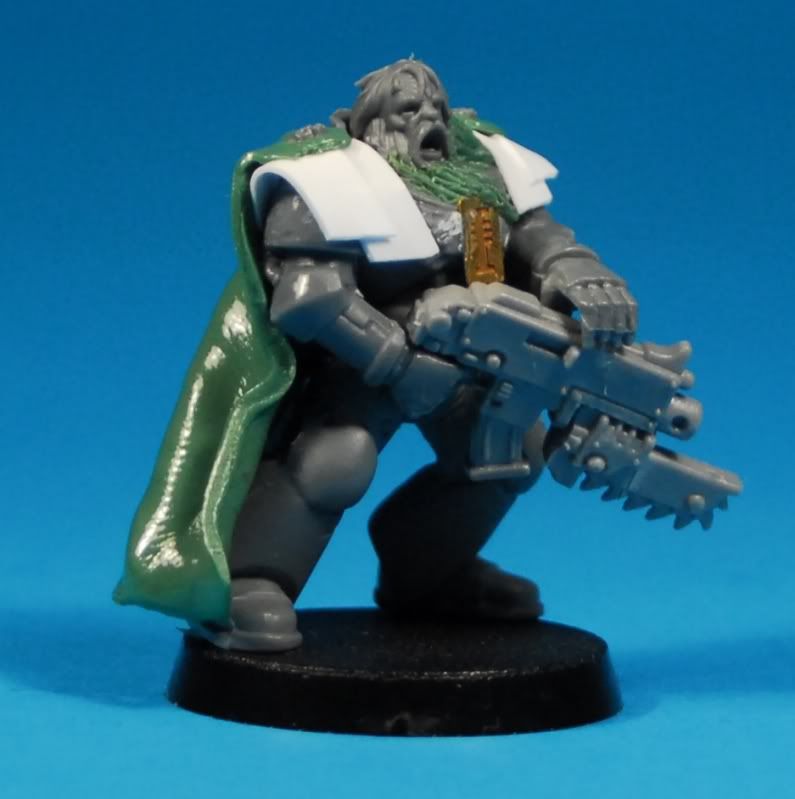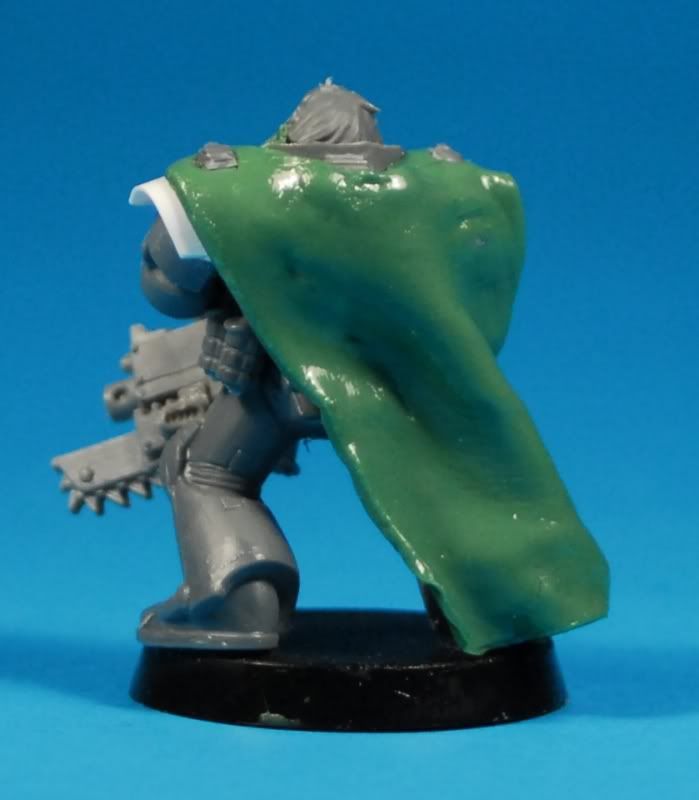 The next guy to recieve my careful ministration came off slightly better, and photgraphs better too, thus-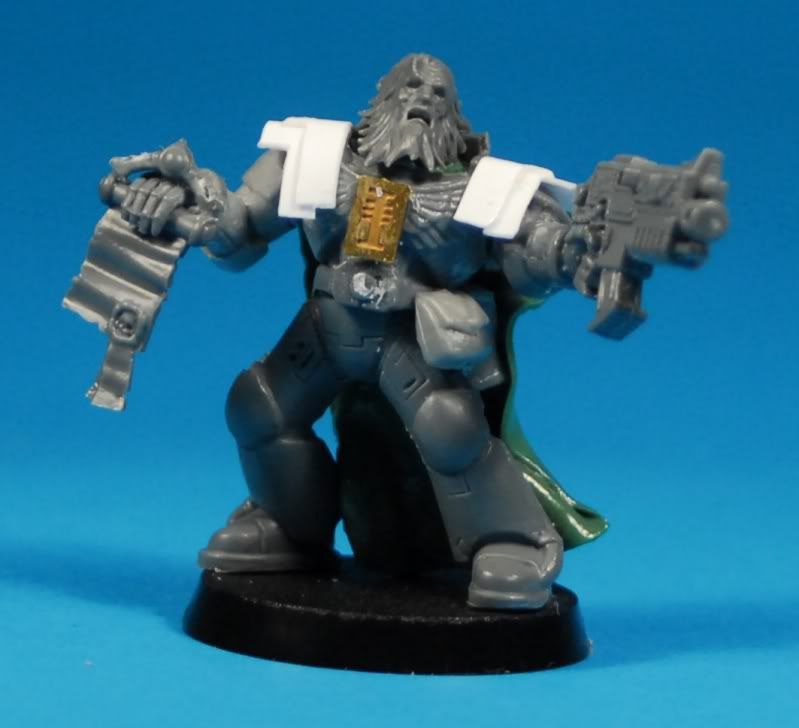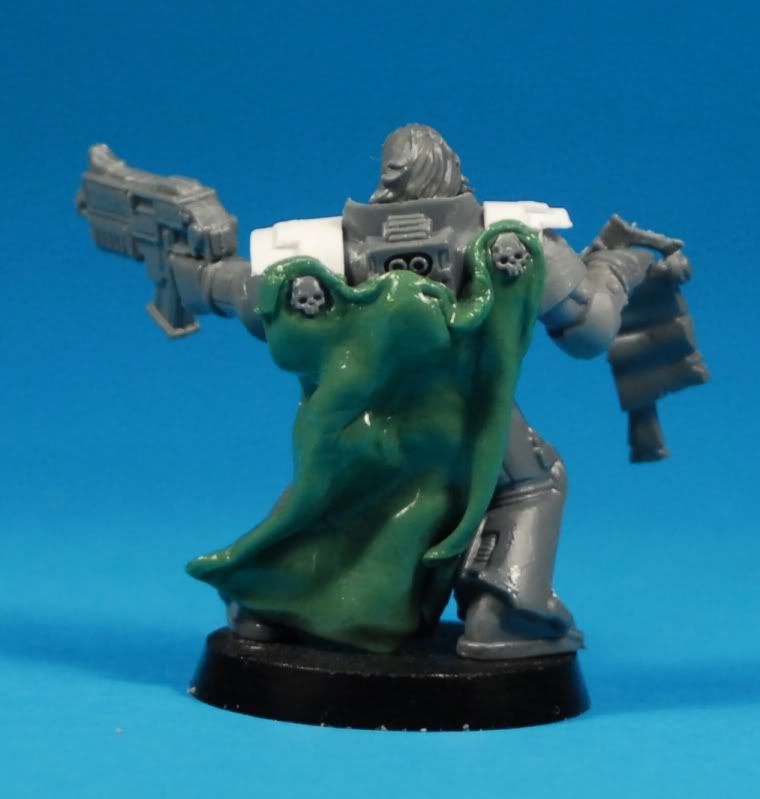 I can live with that one.
The last of the acolytes saw me "trying something" this happens a lot and isn't always sucessful. I usually have to at least sleep on it before i can decide wether to reach for the scalpel and start again.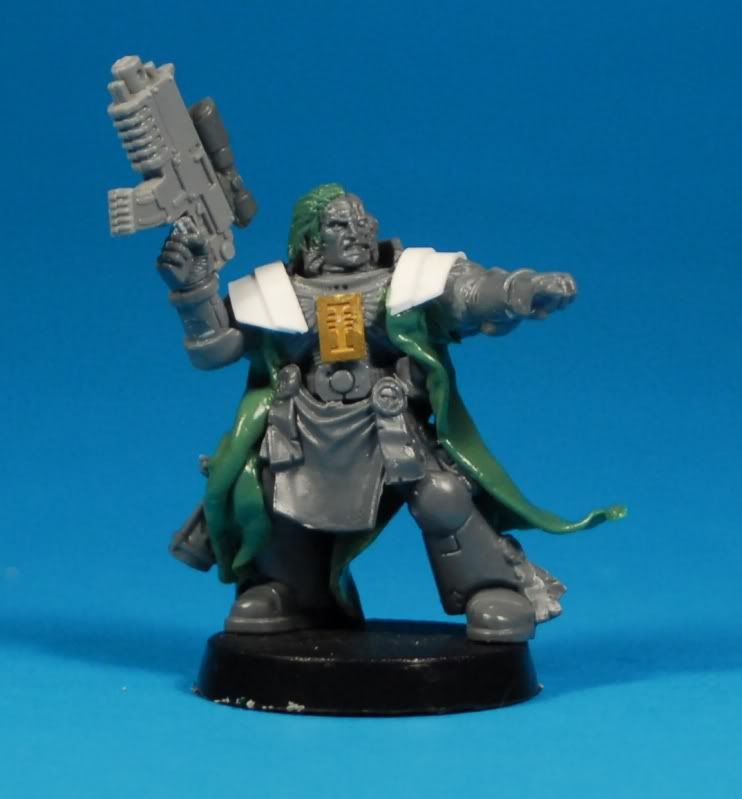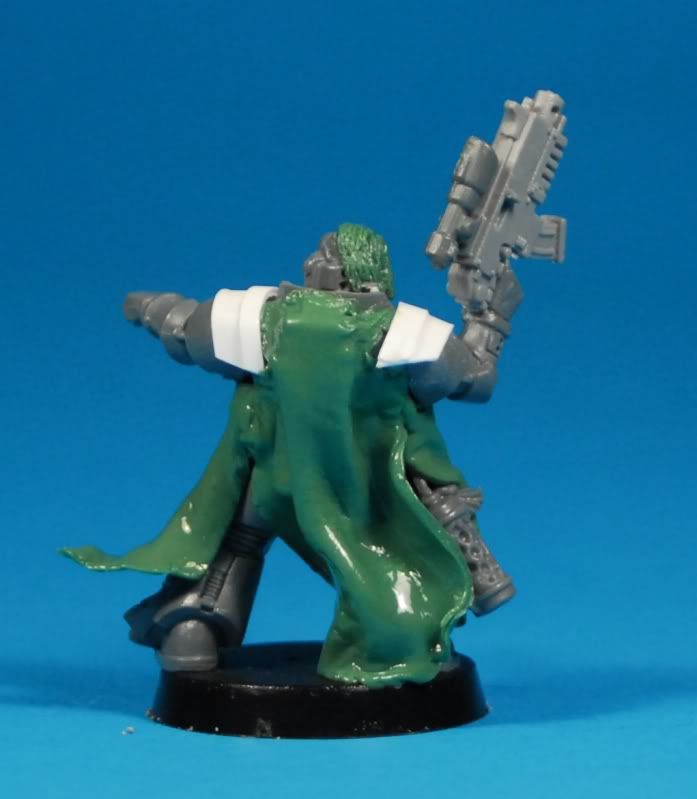 so what am i unsure about? the whole split cloak/coat robe thing, that and the slightly square bulge on his back. after Karl's hunchback incident i've been careful to reduce the mass there, but not to eradicate it as while i dont want the reactor an astartes carries, i do want some sense that the power armour has a powerplant.. herm.
Lastly i gave my Lord some love.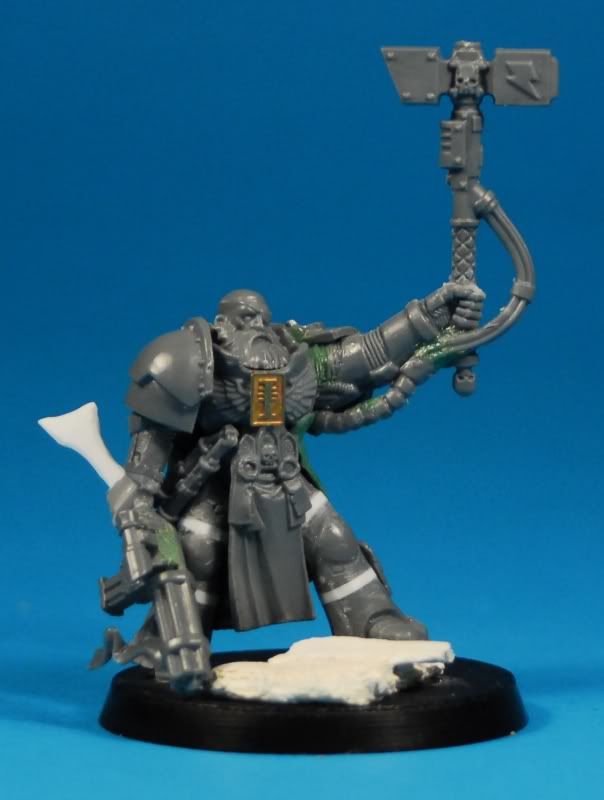 I kept the front view farily clean, as I really liked the result of the last photographs in his WiP state. I kept most of my work this evening to his rear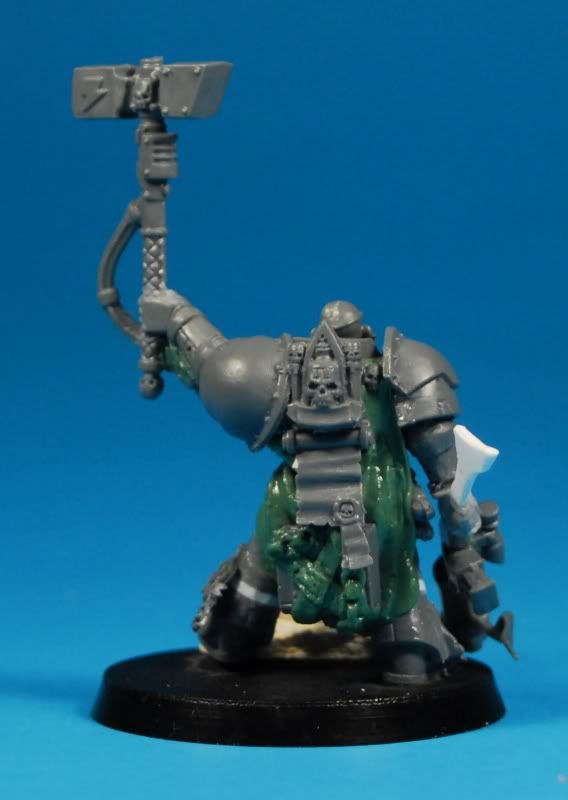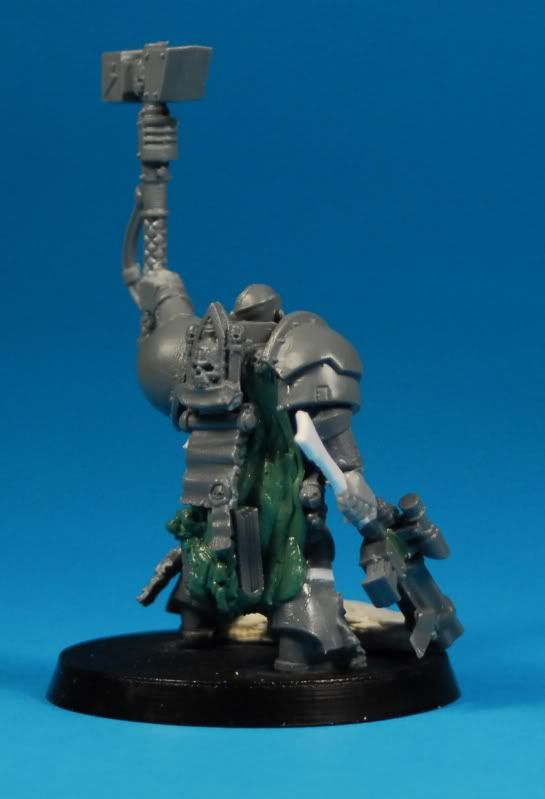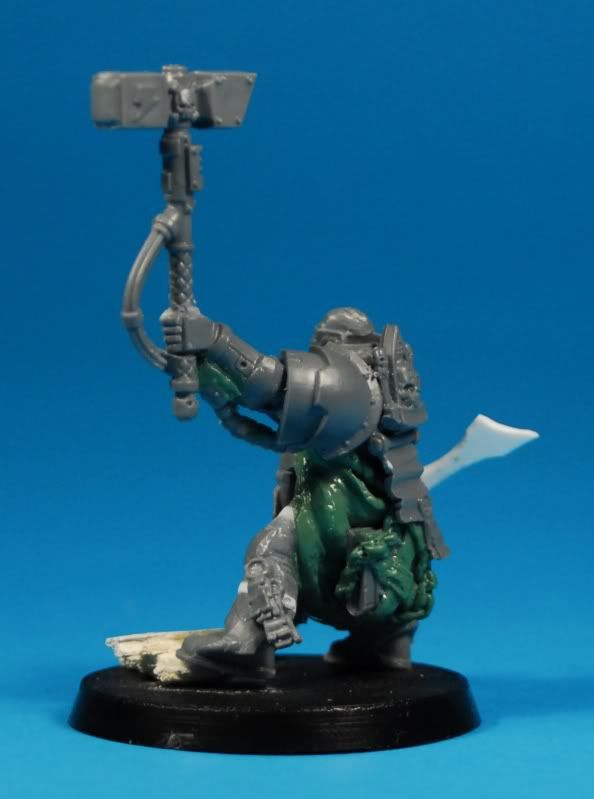 I started with just a hanging robe and while that looked okay the powerplant stump was irritating, so i took to a sort of "walking shrine" motif, to echo the torso detail, i then added the scroll cases and book, but the book was just floating, looked odd, so i tried to add straps and chains. not sure how sucessful that was, but as always i'm sleeping on it.
the last thing was the larger unfurled scroll, which obscures some GS work, but i think ties the back together. theres a purity seal getting glued on the front to hold his robe in place to his chest, but apart from basing (and of course the right reserved to change my mind tommorrow) I think that's him done. a far cry from the large, furry cloak I had in my mind when I sat down though.
funny how these things happen, eh?