I thought I'd wait to post these untill they were all finished.
most of these guys were painted while various part of the chimera dried, so it's been quite efficitent, with the last details filled in this morning.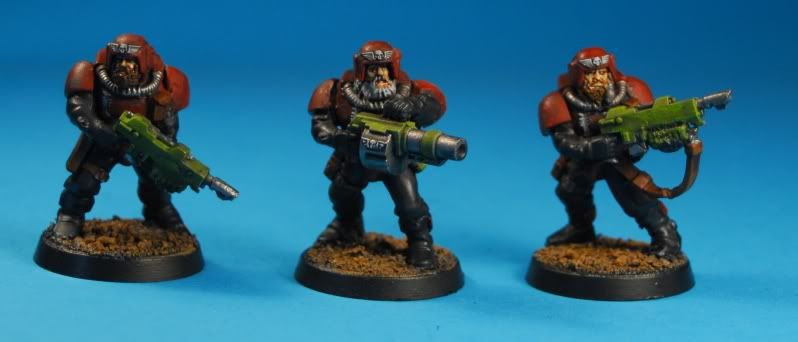 This leaves me one more squad, an elite =][=, my Daemonhosts and my Lord and retinue. oh and three more chimeras.
that's about 6 whole days of paitning if i can keep up yesterdays pace. but having mostly weekends fr this means about 4-5 weeks.
then I can start on the inducted guard, or the cityfight table, or finish the orks, or... yoiu get the idea.