I feel a bit bad, this being an update, in light of the last few; mainly because this is a real quick one.
The servitor skulls I intend to use as familiars for my lord. Partly in case I want to run him as CC rather than shooty, (note to self, still need to build CC "servitors" for that.) but mainly just because I think servitor skulls are cool :)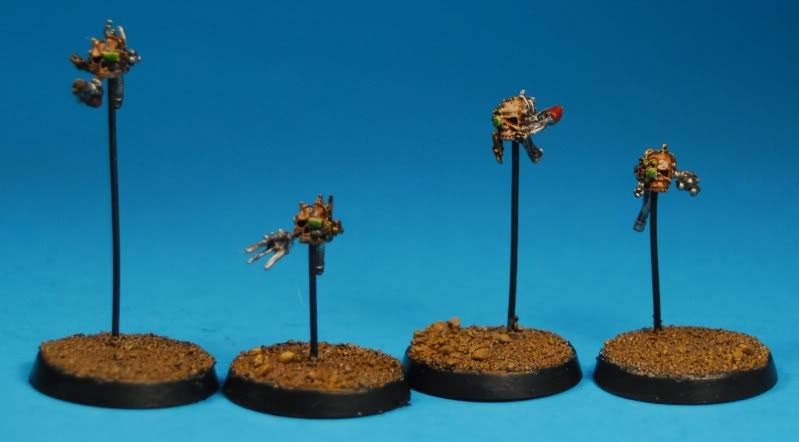 They go nicely with the servitor sages I've already painted and help add to that elusive "Dark millenium" quality that was present in the first Rogue Trader book I read, but which is lass and less prevalent in the marine-laden landscape I find the hobby has become.
anyway I digress. I'm not sure what is next on the table, the second elite, some acolytes, the heavy bolter guys, maybe the last squad, hrmm.