"The twins"
If anyone asked me for fluff however I probarbly wouldnt describe them as twins, let's say these two servitor-sages were a gift to our lord =][= for services rendered to the Adeptus Mechanicus.
anyway they've got paint on.
I was going to do a few more things to them, but something in my brain said "stop" and I usually listen to me.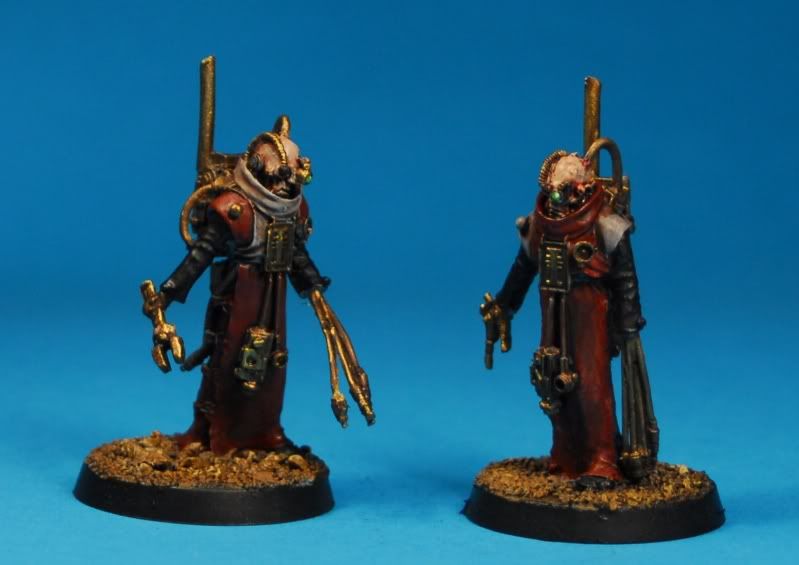 Back to another IST squad after these I think. though I do have a fair swarm of servitor skulls to bash out, that wont take long...