Well I finally built the two Chimeras I've had sat here for a while. odd model, lots of components you'll never see and seem to do nothing, so the second one I built has a lot less of them. now, what to do with some road wheels and track hrm...
anyway pictures only for the sake of completeness, I expect everyone has seen these before.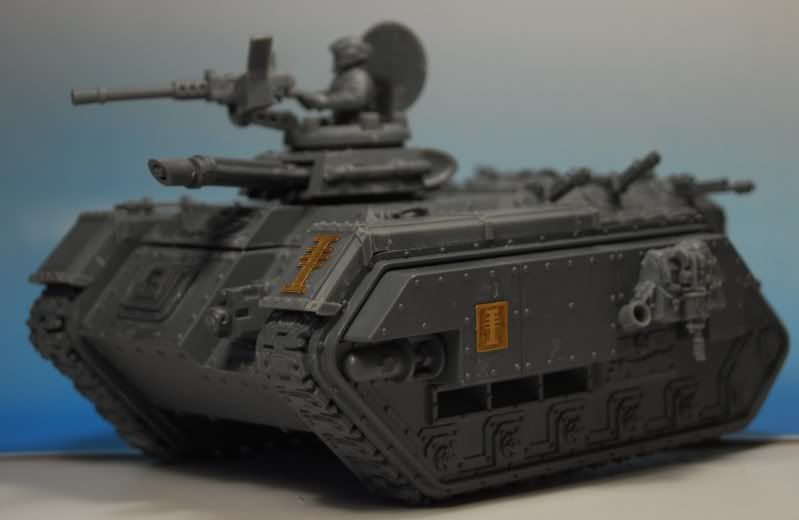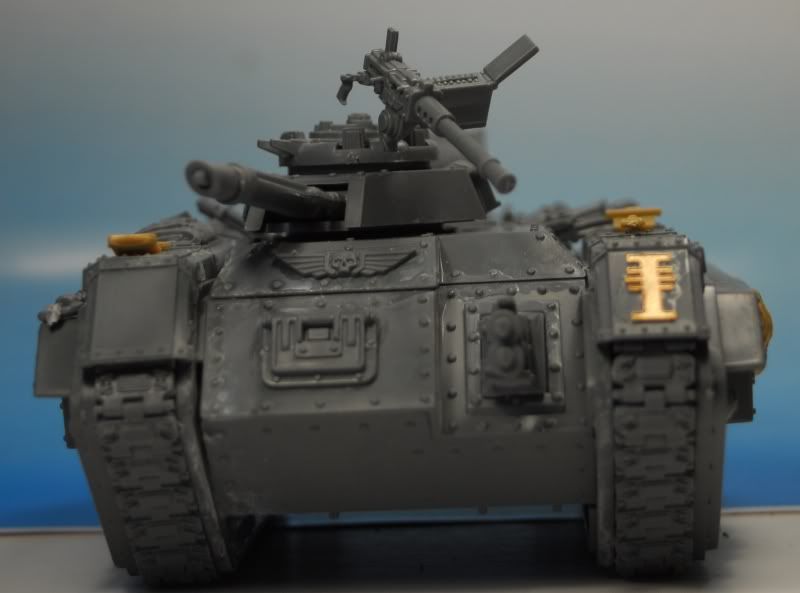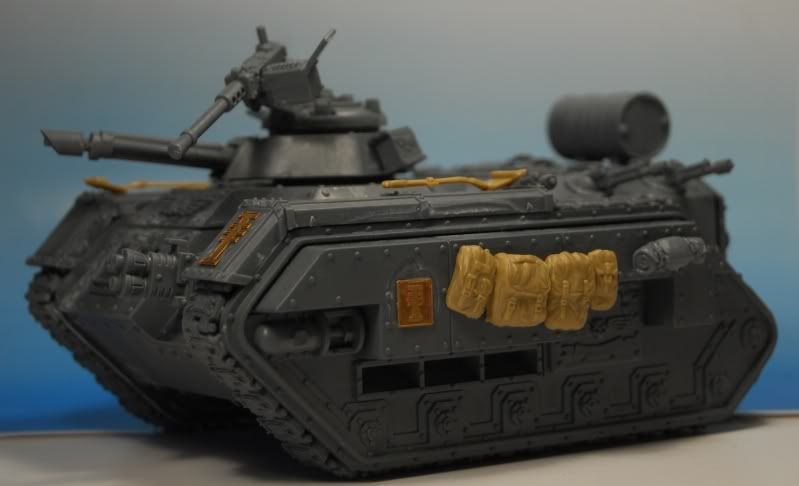 now, the Squad, here's thier sergeant with a combi-melta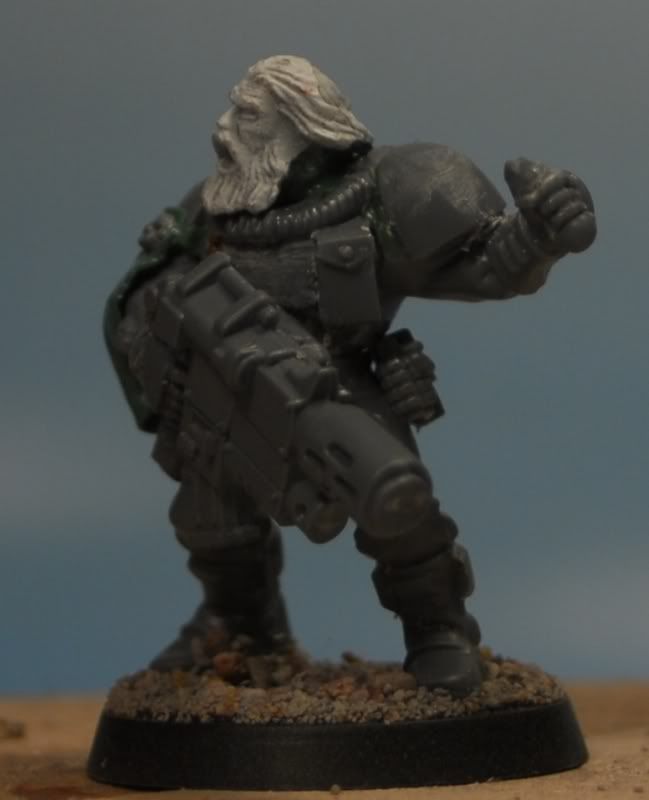 and now in pairs, two troopers, one with melta
and the two I'm less sure of, one in a kepi/forage hat and one in beret. the latter looks a little GI joe for my tastes,. I might scrap him or at least his head in favour of another forage cap or Helmet.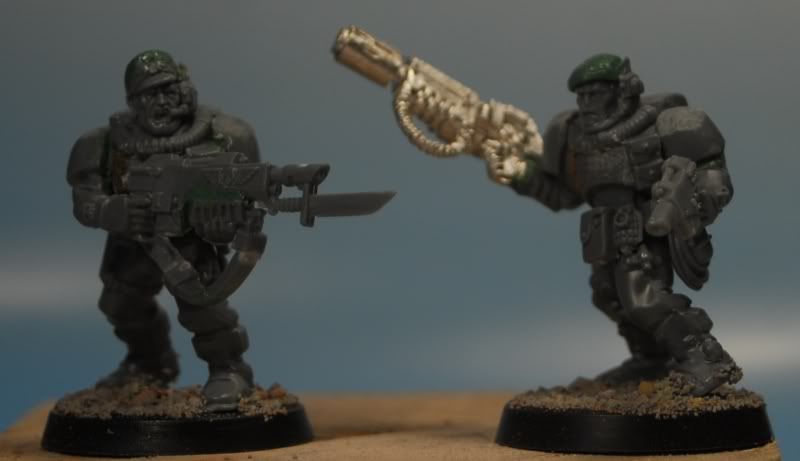 and now bonus material, with ponderances.
here are the three new acolytes, I'm fairly happy with them so far, but not sure which of the recent plasticard shoulder pad styles I've experimented with to employ (or even the deathwath =][= pads, as I have some) and what cloak/coat/thing to use. anyway procratination got Hamlet's family killed, so here they are -
The first guy is a bit pointy. but I've had that head for ages and love the half chrome "terminator" thing he has going on.
I suppose this guy is my "Gears of war" Homage, I had to use up some of the chainsword blades I've had kicking around.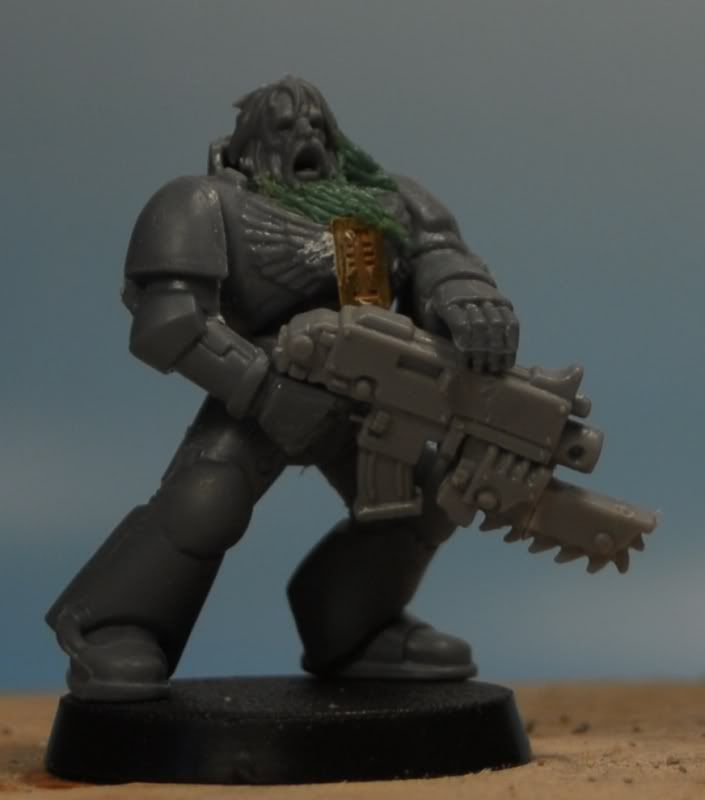 Lastly the guy "presenting the bill" not sure what's going on here, but hey, I went with it :)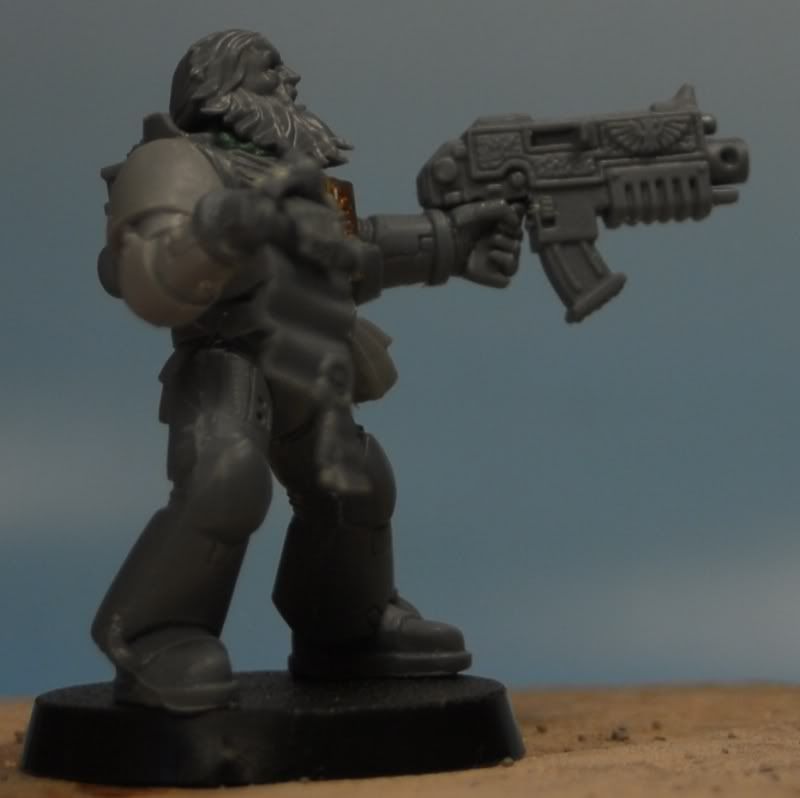 That's it for this update. I'm happy with the way these guys are coming together so I've got some more scouts on horder and a few new heads coming, a mix of interesting bitz heads and my feeble GS additions should keep each guy fresh.
just need to let my fevered brain work out what it's doing with those three acolytes now.