I'm going to have to start being more imaginative with my post titles. It's going to get very dull if every one is just "some more blokes".
But that's what this one is, three more blokes from the first squad. I figure I'll do the rest of the squad then thier chimera then reward myself with thier Elite =][= companion.
Here they are.
A Lasgun trooper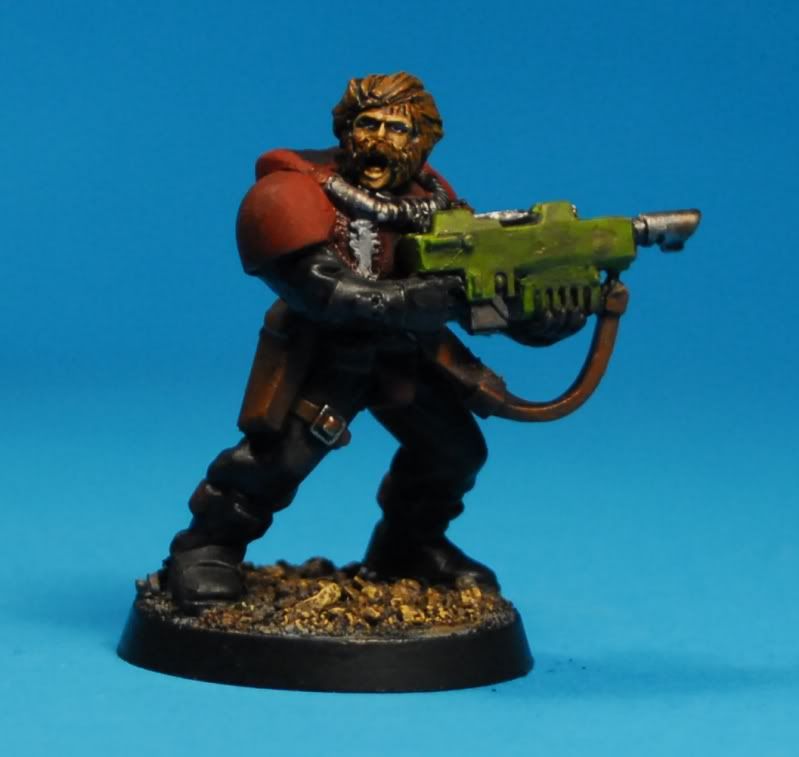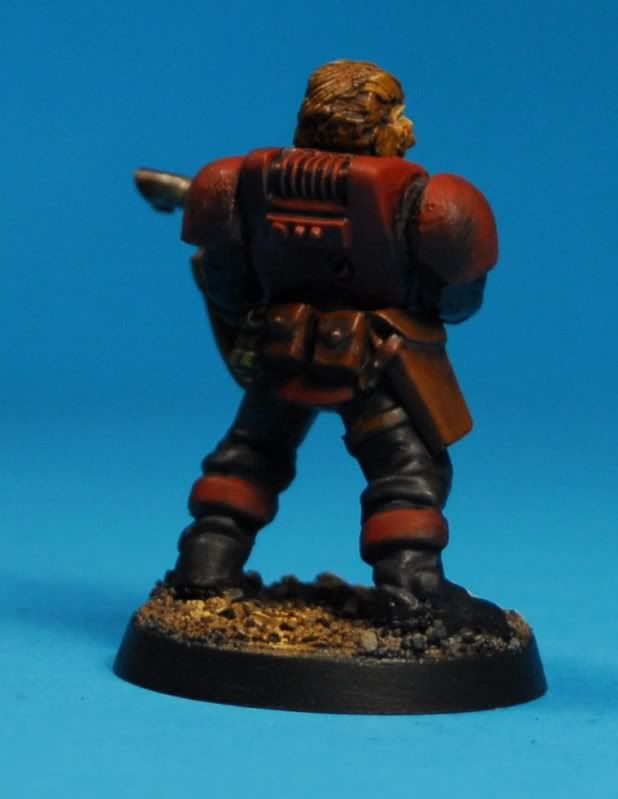 Melta guy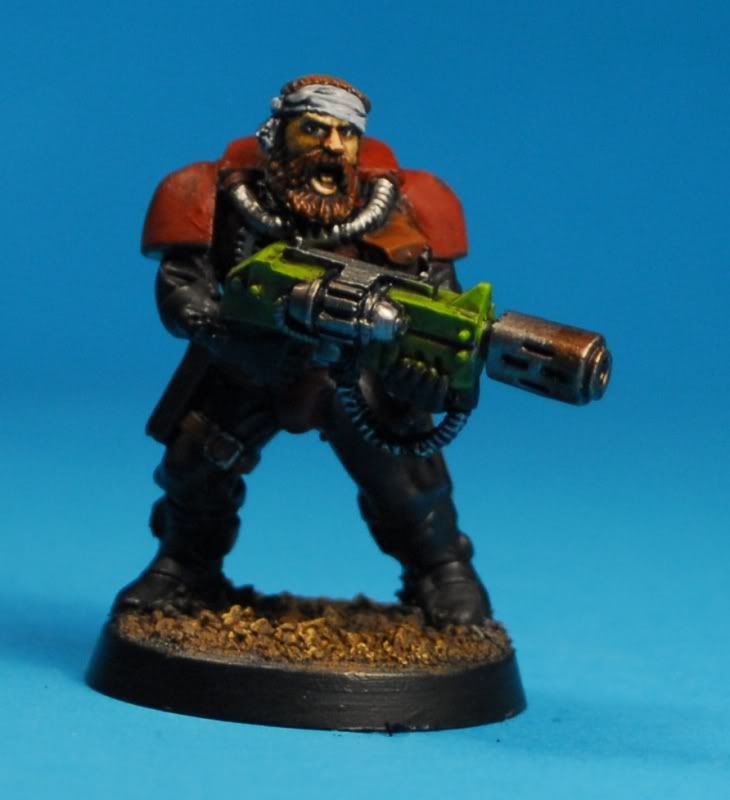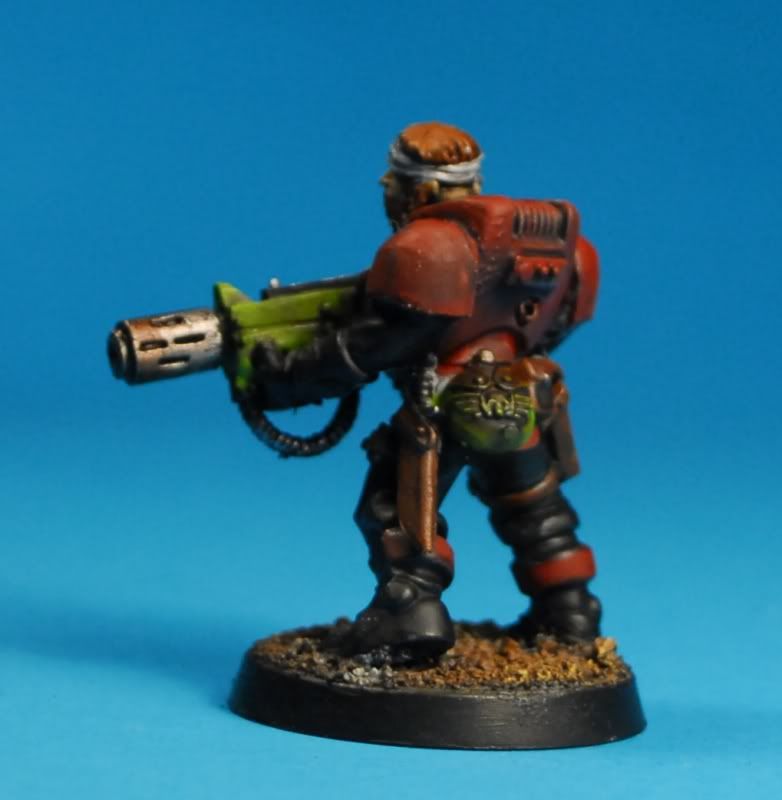 Forage cap guy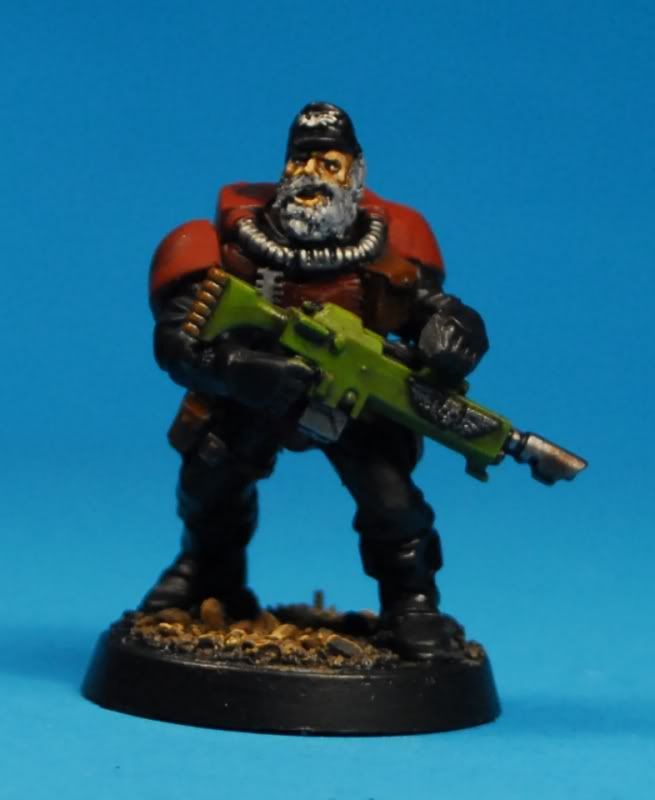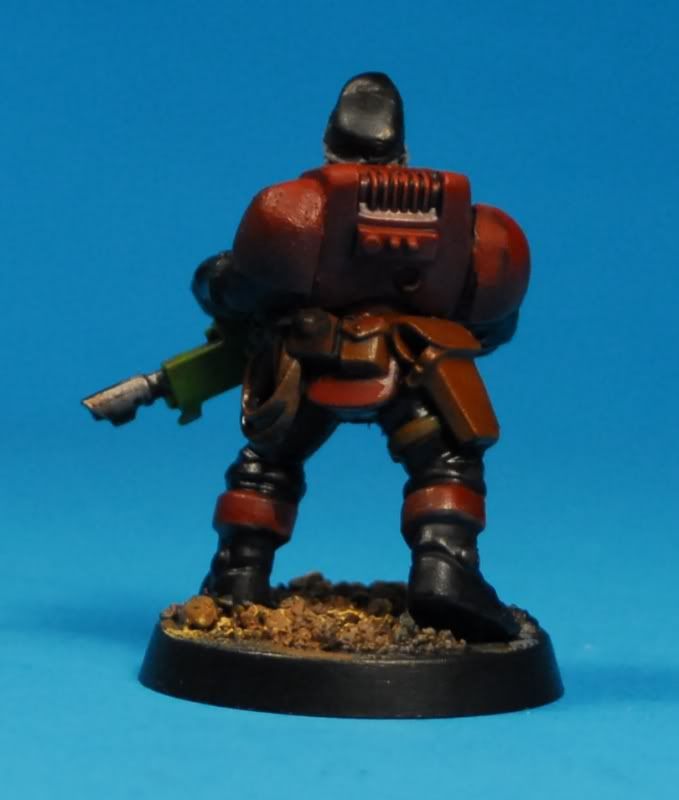 And the whole squad so far.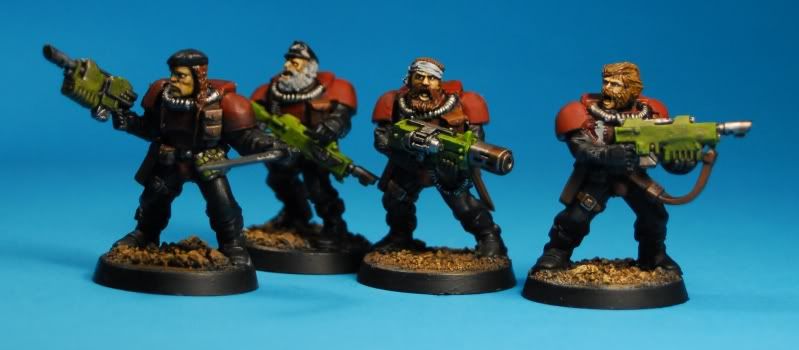 I'm content that the scheme looks decent for an army, I'm trying to make the faces pop to emphasise thier individuality hince the armour isnt very bright, and isnt harshly highlighted either. It seems to be working, at least MY eyes are drawn to the faces. Some of which are more sucessful than others, but overall in a compromise between painting speed and final product I'm happy.
ish.