Here is the first of two elite Inquisitors. they might not see service every fight, but they are a good way to add a bit more firepower and survivability to an IST squad imho.
This fellow has an incinterator built from various bitz and a bog standard chainsword. He's also wearing power armour beneath that coat.
voila.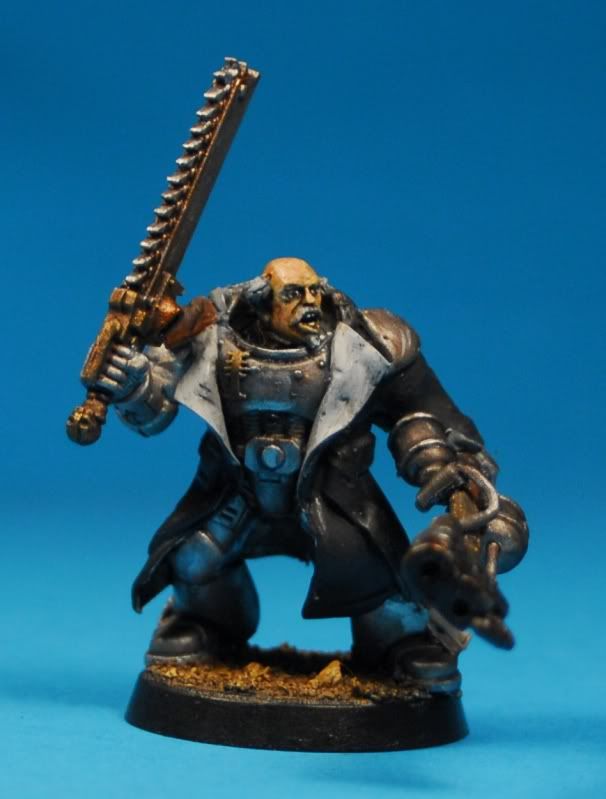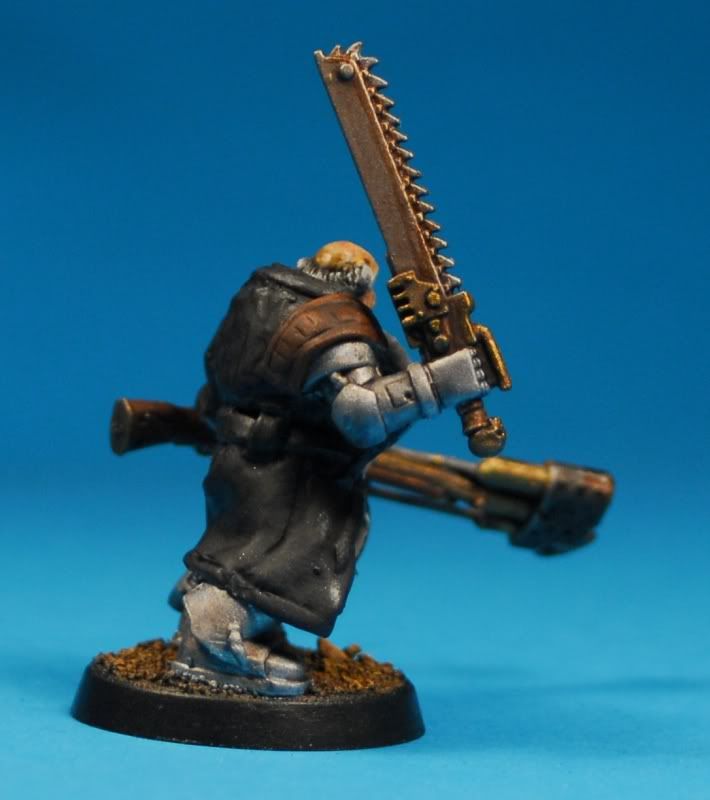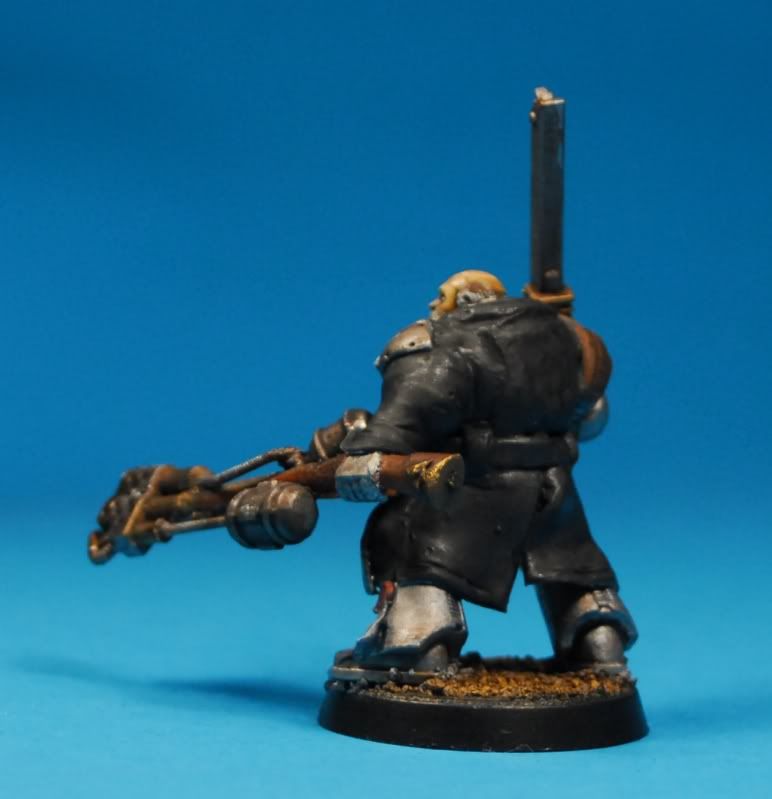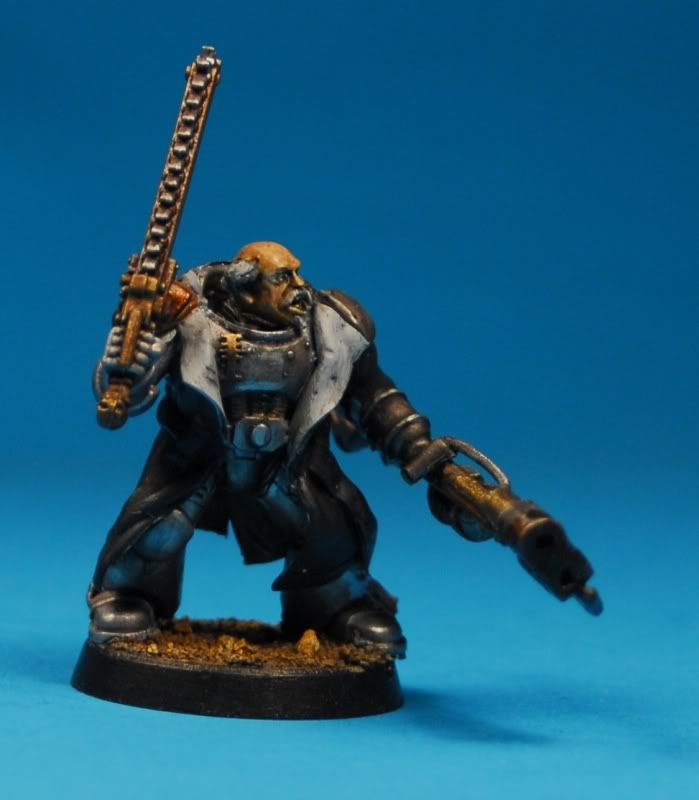 Darnit. now he's enlarged in photos i see a few things I still need to do. the scratches on the shoulderplate need lining, the purity seal needs text and his eyes could do with a bit of blacklining beneath them. ah well, I'll do that tomorrow.