So I have some of my order. and it's thrown up a question or two.
here's the retinue so far -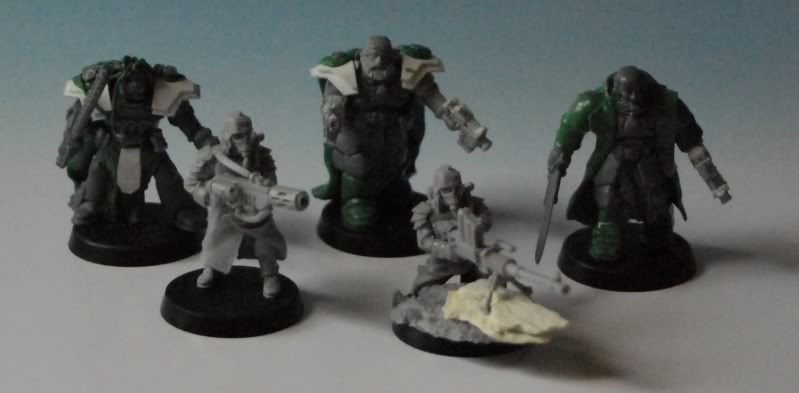 I Love those Death Korps Figures, but i'm not sure they are large enough. I mean, i know Guardsmen are smaller than marines, and i've used marines as the basis for the acolytes, do i write this off in my head as "it's okay, it's the power armour making them so big" ? i think i could, theres only a scale foot or so in it, it's not like i truescaled my guys, even though i did use the "doghouse" style legs.
Hrm. I think i can live with it.
another question raises itself. will this -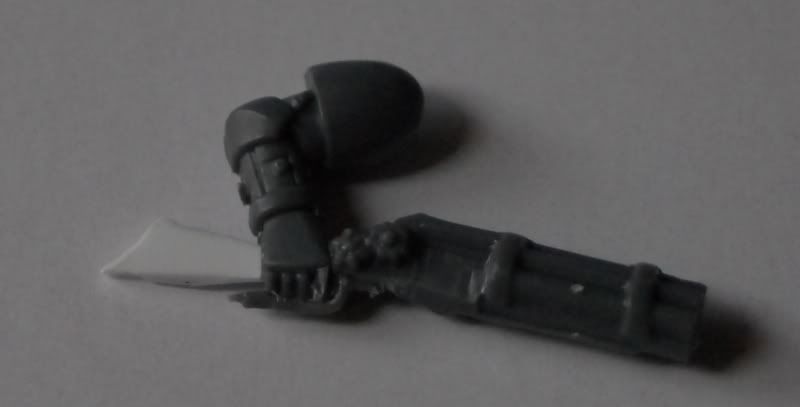 suffice for a psycannon
i want a "retro" feel, so i dodnt want to kitbash a normal "big gun" out of ork/marine parts.
I might need to add the odd "myterious cable" or something.