of sorts
i slapped some paint on one of the acolytes, thus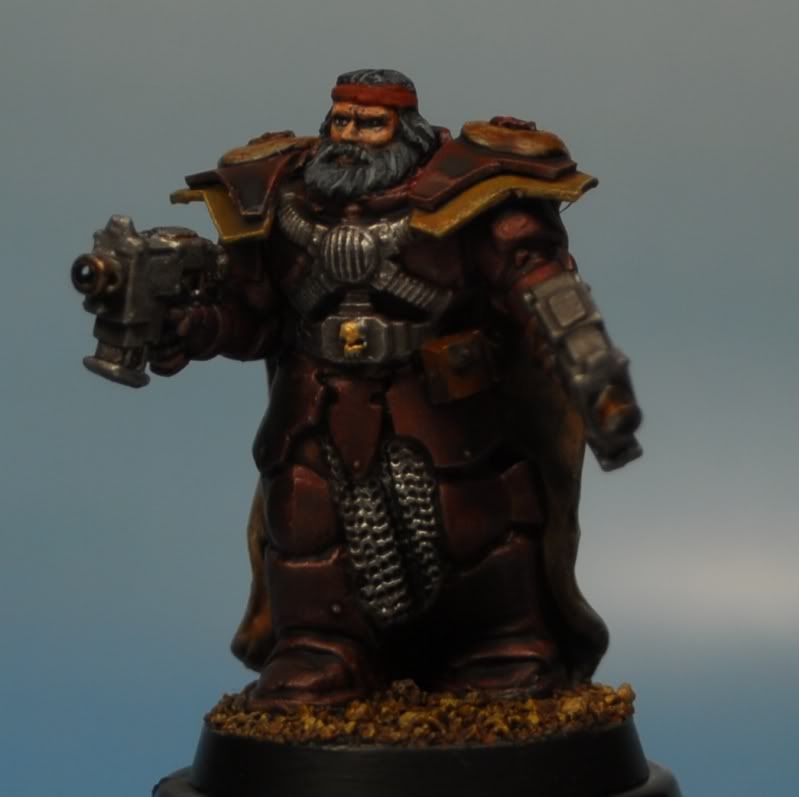 i'm not entirely happy with it, the armour isnt as red as i would have liked, and the cloak plain sucks, hence no rear shots. part of the fault for that lies in the sculpt, which i'll do better on the other guys.
overall i think it's the scheme i want, cream/red/gold. and i do want them to look gritty and well, blanche-ish. meh, i dunno.
i'll maybe give dreadlocks a go next, i'm painting these three initial acolytes as testers because since discovering i can use Bolters (thanks DH FAQ) i'm going to build 3 new ones i think.
feedbacks welcome as always. i'll probarbly post this on B&C too, quietly and in the inquisition forums :)