I actually built a couple of IST testers today and i'm okay with them. the scale is insane i have to keep reminding myself and putting them next to marines to prove i'm not wrong. years of being drummed into me that a preson is 7.5 "heads" tall, to find these guys are 5 or 6 isnt easy to adapt to.
so the first guy i knocked up was this fellow.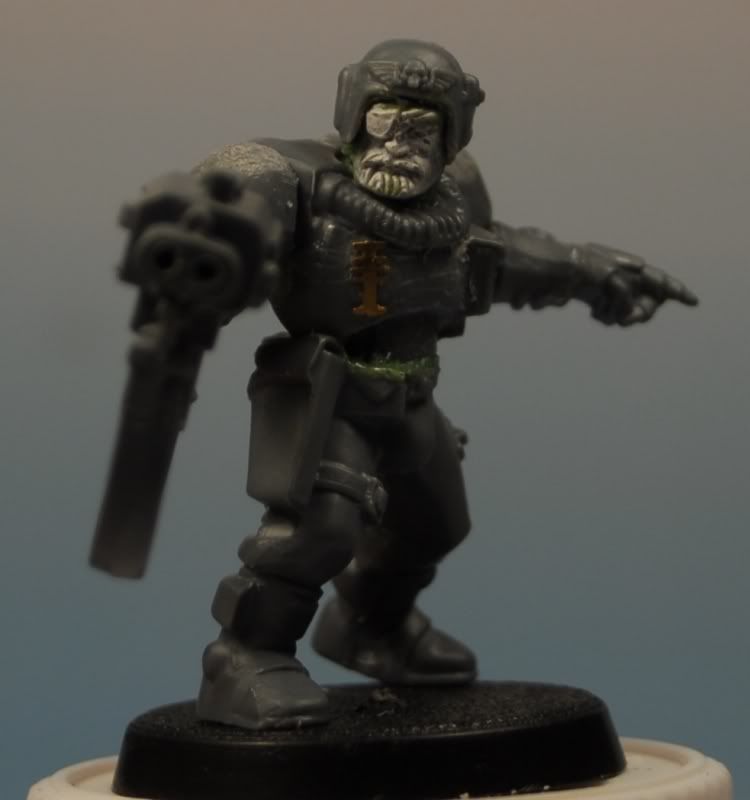 he's intended to be a vertran, equipped with a storm bolter and in charge of a group that will include plasmas.
this next guy is destined for the Lord's retinue as one of three heavy bolter "counts as servitor" guys. reposing and GSing aside, i'm not sure i like his head, the expression is a little comical, but i can live with it.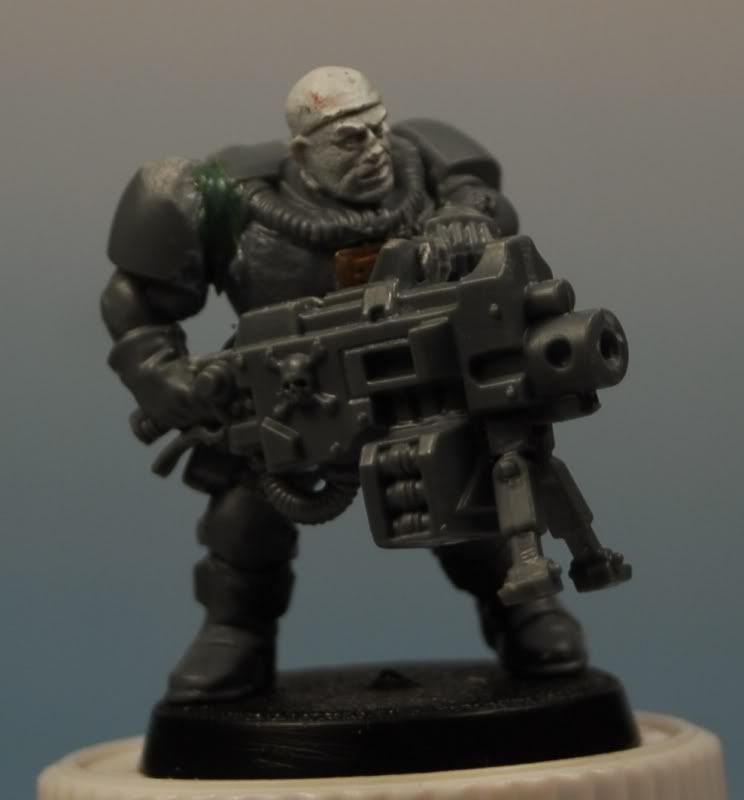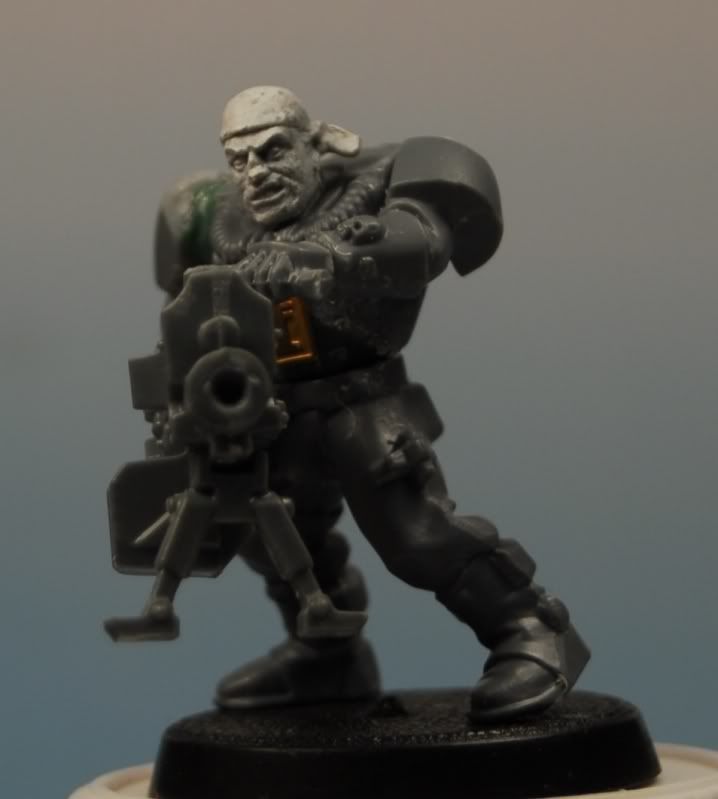 lastly the GS and final "incinerator" incarnation for one of my elite =][=.
the coat is a bit bulky in the power plant region, i'm not sure wether to live with it or shave it down and do it again. other than that he's okay. not my best work nor my worst. i do like the incinerator however :)