I've put together some prototype stormtroopers and am looking for some comments on which to go with, i have my own opinion, but i always
firugre
a second can't hurt and will
mkae
me consider things i
havent
though of. so with no further ado..
what i had in my mind when i purchased the components was something like this -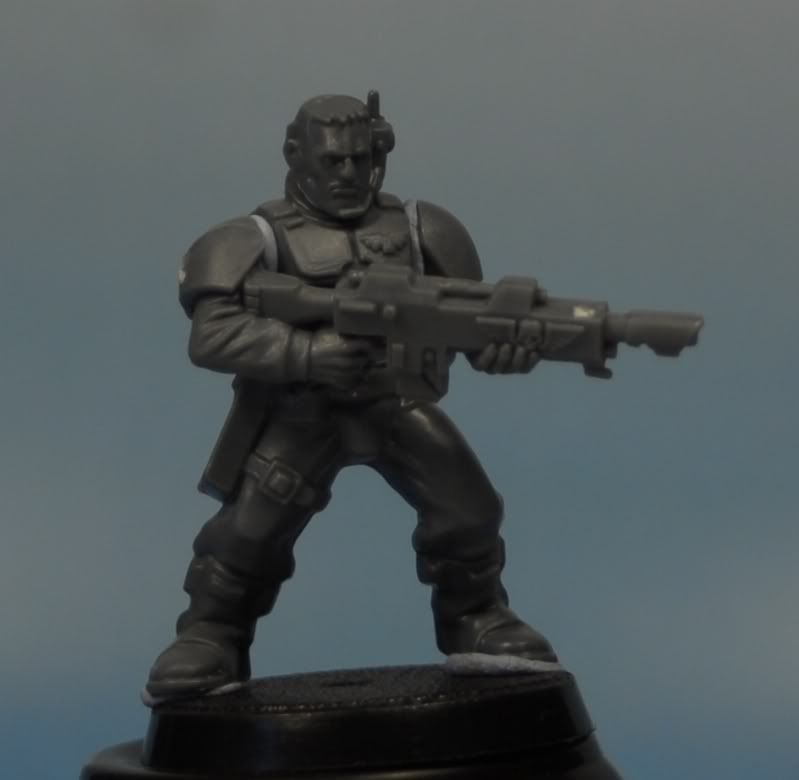 But on reflection he looks a bit too "guardsman-
ish
" i think, not enough armor.
so a bit of
fettling
with the
bitz
box got me to this fellow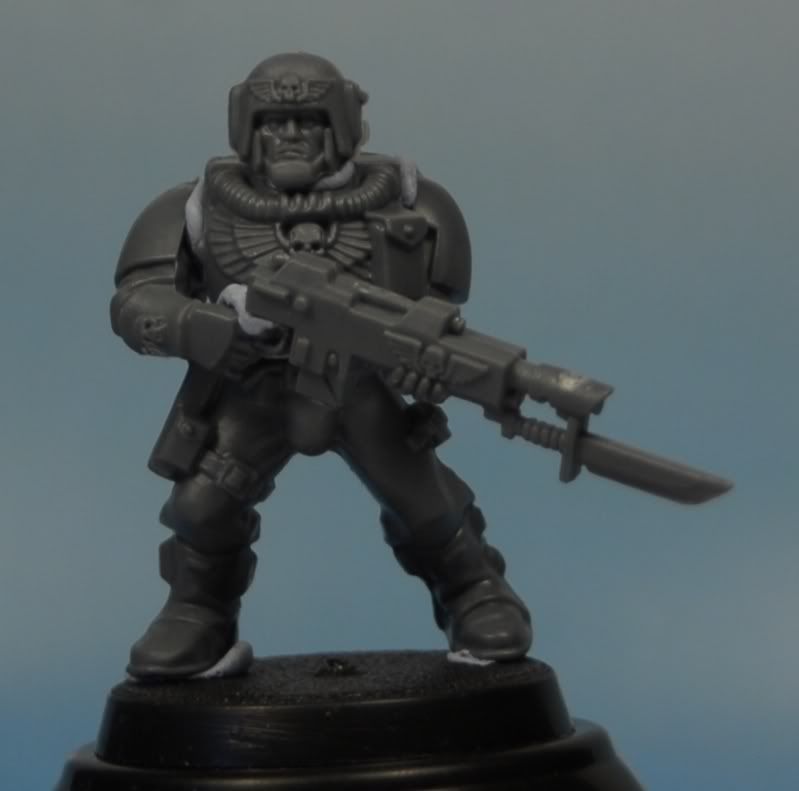 while he certainly fits the bill for more armour part of my can't get past the idea that he's not far from just a
headswap
. which
dosent
sit well. i quite liked the way the
stockless
Lasgun
came out, so elaborated on it and got here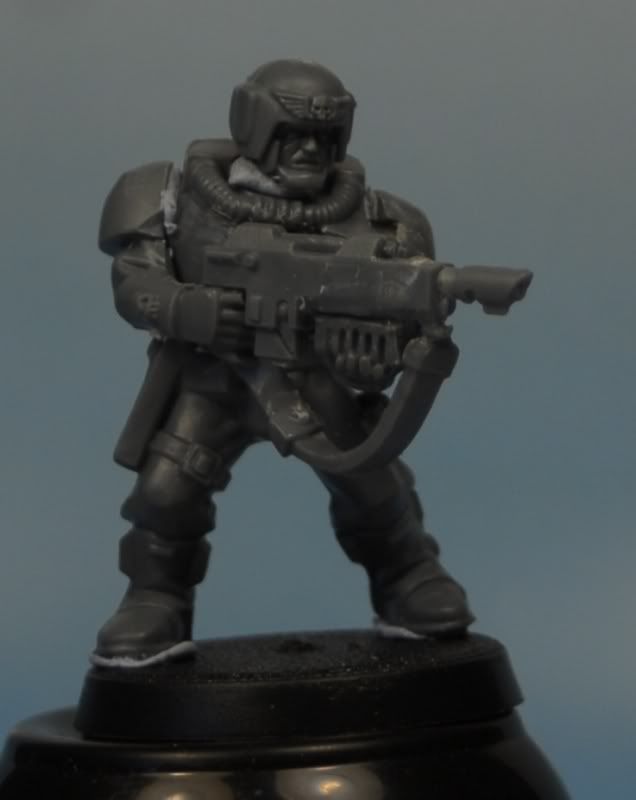 This guy has a more modified
lasgun
(obviously GS would be needed if i decide to go with this design) he's had the
aquilla
removed from his chest, which would be replaced with an =][= and
i'm
thinking of chopping the barrel down further (just the extension rod bit, leaving the muzzle) i also (quite roughly admittedly for this test) shaved his
shoulderpads
into more "guard-like" shapes, rather than the blatantly
astartes
ones that were there. this guy is my favourite so far, but
i'm
keen to hear the thoughts of others.
I might post this at B&C but with the response (or lack
therof
) on the board as late
i'm
not sure weather it's worth it.